LumiCasque
We offer an innovative motorcycle customization to become unique
and gain visibility.
100% Unique
You install the kit yourself, no one will have the same design.
Convenient
The case is equipped with a clamp, you put/remove when you want.
Easy installation
Clear instructions and an explanatory video to easily install the kit at home.
Removable
Glued but removable, you can uninstall the kit without damaging your helmet ***
Bright
Source of Light, you gain visibility from other users.
Cheap
A high quality product, assembled, checked and tested in France by French team
Kit LumiCasque
Prices and informations
Sub-Zéro
4.5 meters of luminescent wire

60€

8 colors to choose

Ideal for helmets with original shapes

Comes with inverter and 3V battery

Everything needed for installation (see below)
Zéro-Absolu
3 meters of luminescent wire + 50 cm of tape

65€

8 colors to choose

Ideal for a sober and visible installation

Comes with inverter and 3V battery

Everything needed for installation (see below)
Order Now
We assemble and test each kit before sending out : "Ready to use" high quality.
Kits are available in the colors:


All our kits come with:

- Battery case removable (fixing clamp)

- Glue and accelerator

- Guide adhesives (to install the wire before glued)

- Support adhesives (for glued wire on, the kit will be removable)

- English manual

- 2 LR6 battery alkaline
Installing LumiCasque
Actually in French, Soon in english
Become an official reseller
You are a Motorcycle Professionnal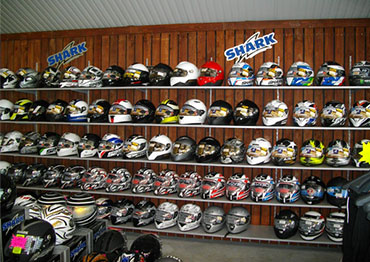 LumiCasque is ready for distribution around the world, to be a reseller must be a professional and have an activity in store or website.
To know latest prices please contact us using the form at the bottom of page.
FAQS
The most frequent questions ... and their answers:
Waterproof
Q: Your inverters are waterproof ?
A: They are weatherproof but we are working on a future version that will protect the components even if you cross a big storm.
Glued
Q: The el wire must be glued on the helmet ?
A: Yes, you stick directly on the headset or you stick on the the transparent adhesive you have placed under the wire, the el wire and el tape still removable like as a simple removable sticker.
Matt helmet
Q: it sticks on a matt helmet?
A: Yes, of course. You will need to stick directly on the helmet, we have not yet found an adhesive to protect the matt painting, we work on the solution and hope can purpose a transparent adhesive specially for matt helmets !
Removable
Q: Your kit can be removed without damaging the helmet ?
A: Yes, if you stick the el wire on the transparent adhesive provided in the kit. If you glued directly on helmet you have 99% risk of losing paint chips.
Warranty
Q: How long is the warranty?
R: 2 years for the inverter, el wire and el tape! That is the French' service.
Warning about shock and moisture in the inverter, it is recommended to remove and store the inverter when it rains too much.
Removable inverter
Q: The inverter isn't risk to bother me every day?
R: Total kit weighs only 115 grams (a GoPro weighs 136 grams with the Waterproof Case) and its small size it has a low wind. If you don't want to let the inverter everytime on the helmet you can remove and store in a pocket, the clamp is used to mount/dismount quickly and easily.
More about us
4 years experience in the wire, tapes and luminescent panels ...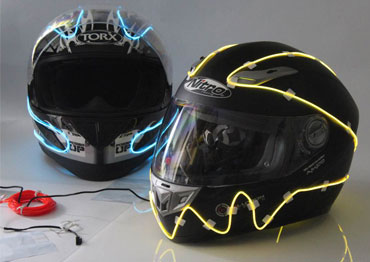 We work directly with the best factories in the world to offer you a unique and incomparable product. We can also adapt to demand and improve our products in record time.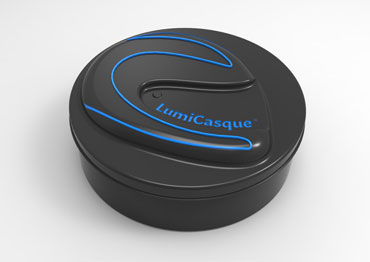 Through our experience we know all the types of products, we have chosen to position ourselves on a high quality product at a very cheaper price.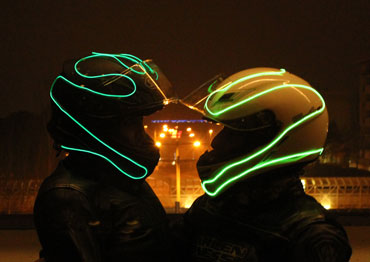 We are a French company and we are developing in partnership with traders on the internet but also in your area. Stores will experience the product and they show you the product live.
Gallery
Send us your pictures on Facebook, Twitter or Instagram
Thank you to all our riders for this great shoot, the evening was super nice! it made me heart-warming to see you wearing the LumiCasques, strongly tomorrow! ..

Posted by LumiCasque.com on saturday 9 january 2016